The 3rd International Symposium on Efficient Catalytic Conversion of Energy (ISECCE 2022) has been successfully held online on March 25, 2022.The conference aims to bring scholars and experts in the fields of "energy", "catalysis" and "transformation" together in a common forum to promote the exchange of scientific innovation among researchers, engineers, students and scholars in related fields around the world.The conference is held annually and we warmly invite you to attend the next session.
What are the noteworthy points of this meeting? Let me show you.
Focus 1: Lecture by academic experts
At 14:00 p.m. on March 26, the participating guests successively logged in and entered the online meeting, and the big coffee gathered. There are three keynote speakers in this meeting, who will give thematic reports in turn.
The first keynote speaker is associate professor RiYang Shu from Guangdong University of technology. The topic of the speech is: Lignin catalytic depolymerisation and hydrodeoxygenation for the production of hydrocarbon liquid fuels

The second keynote speaker is Professor Nur Islami from the University of Rio. The topic of the speech is: Exploration of Renewable Energy Resources.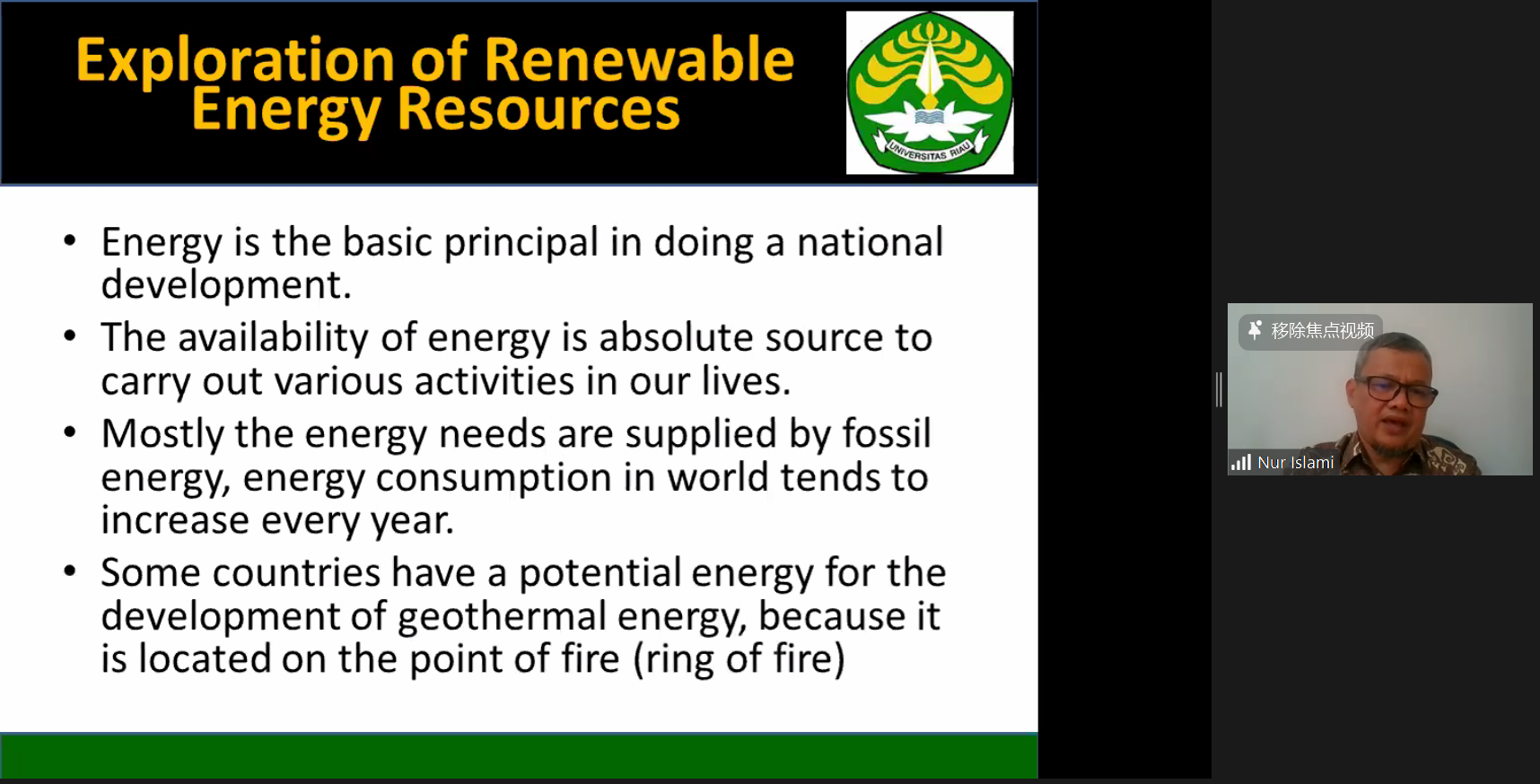 The third keynote speaker is Professor Sen Guo from North China Electric Power University. The title of the speech is: How to select the optimal retired power battery for cascade utilization? A hybrid novel MCDM method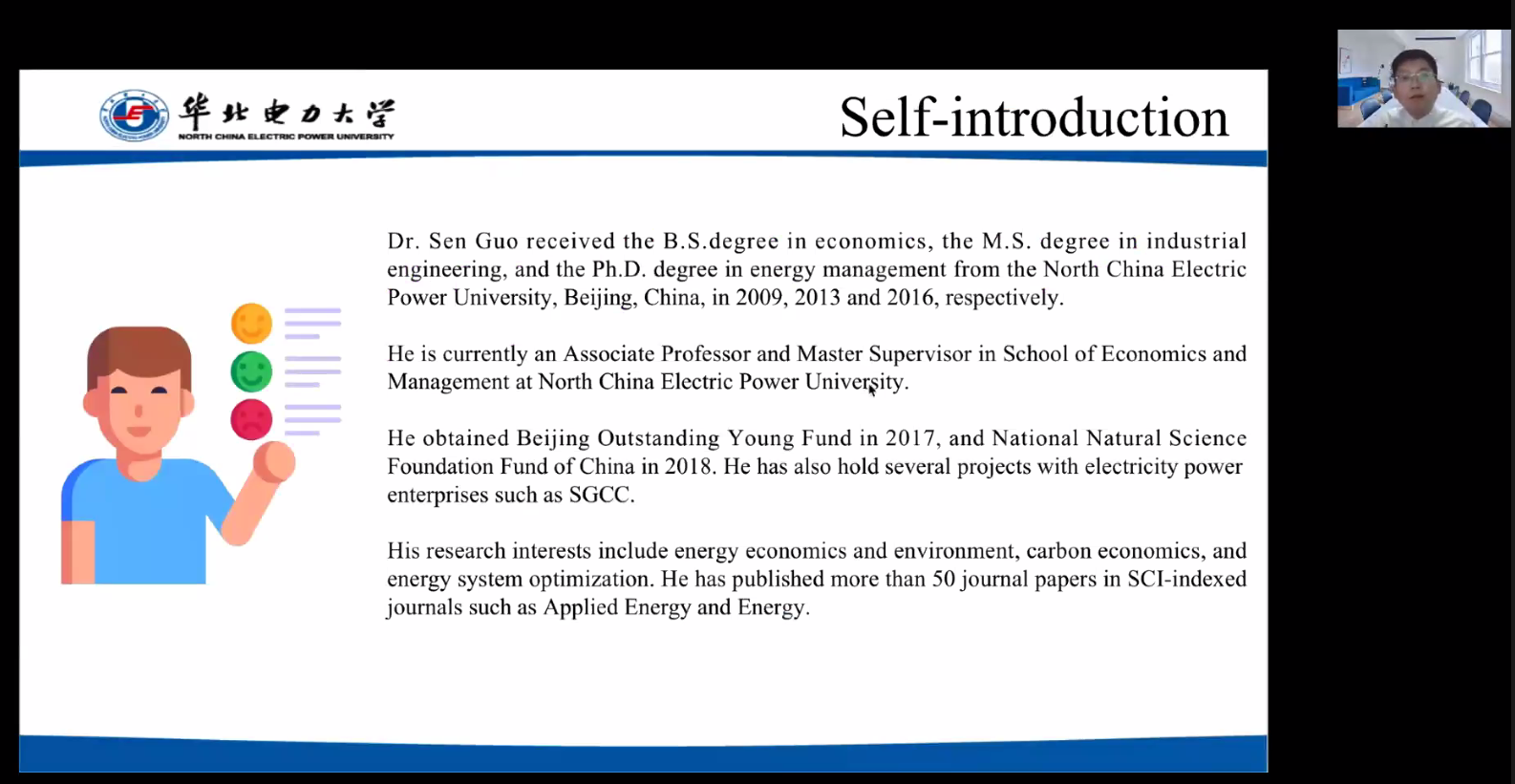 Focus 2: Relevant scholars make oral reports

After the keynote speaker's report, six guests made oral reports successively.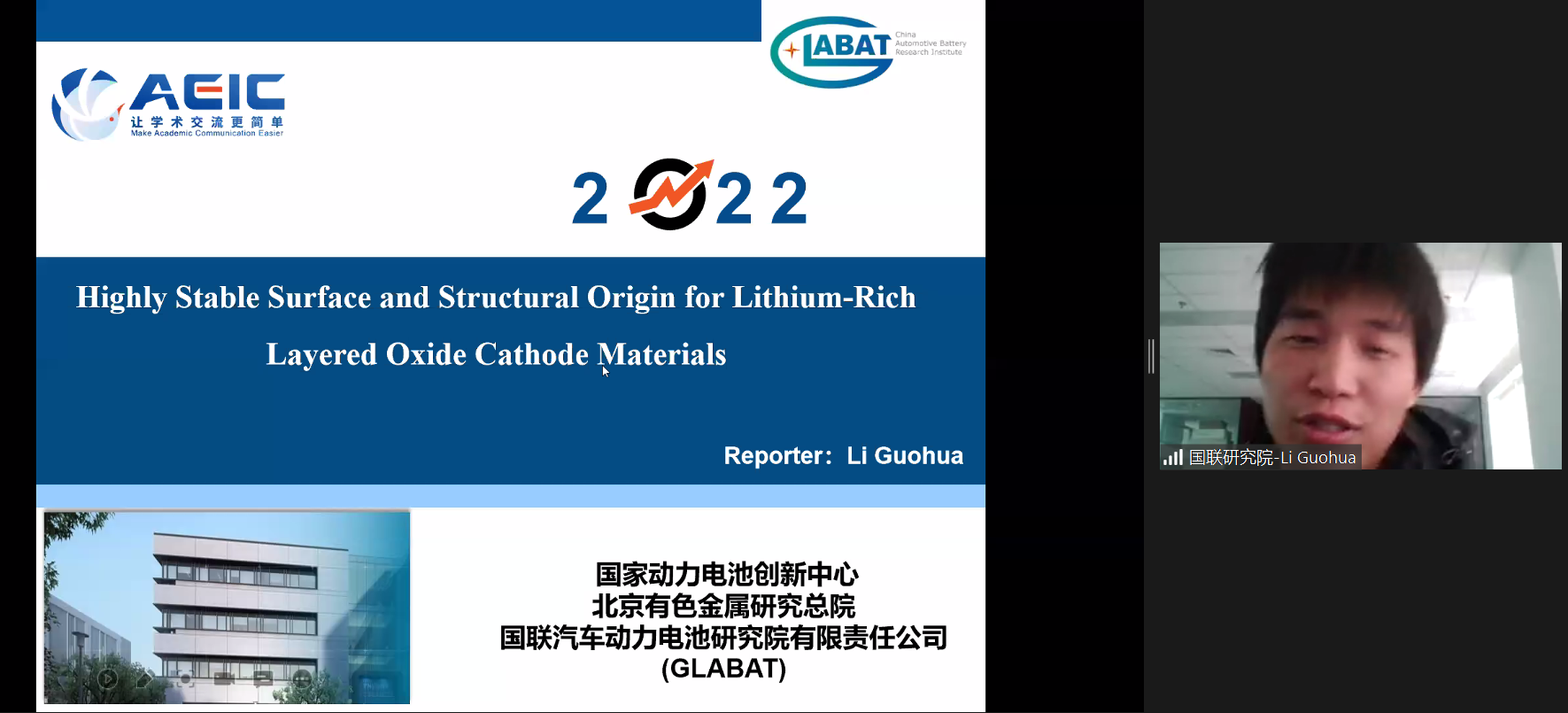 Oral speaker 1:Guohua Li (GLABAT)
| Speech title:Highly Stable Surface and Structural Origin for Lithium-Rich Layered Oxide Cathode Materials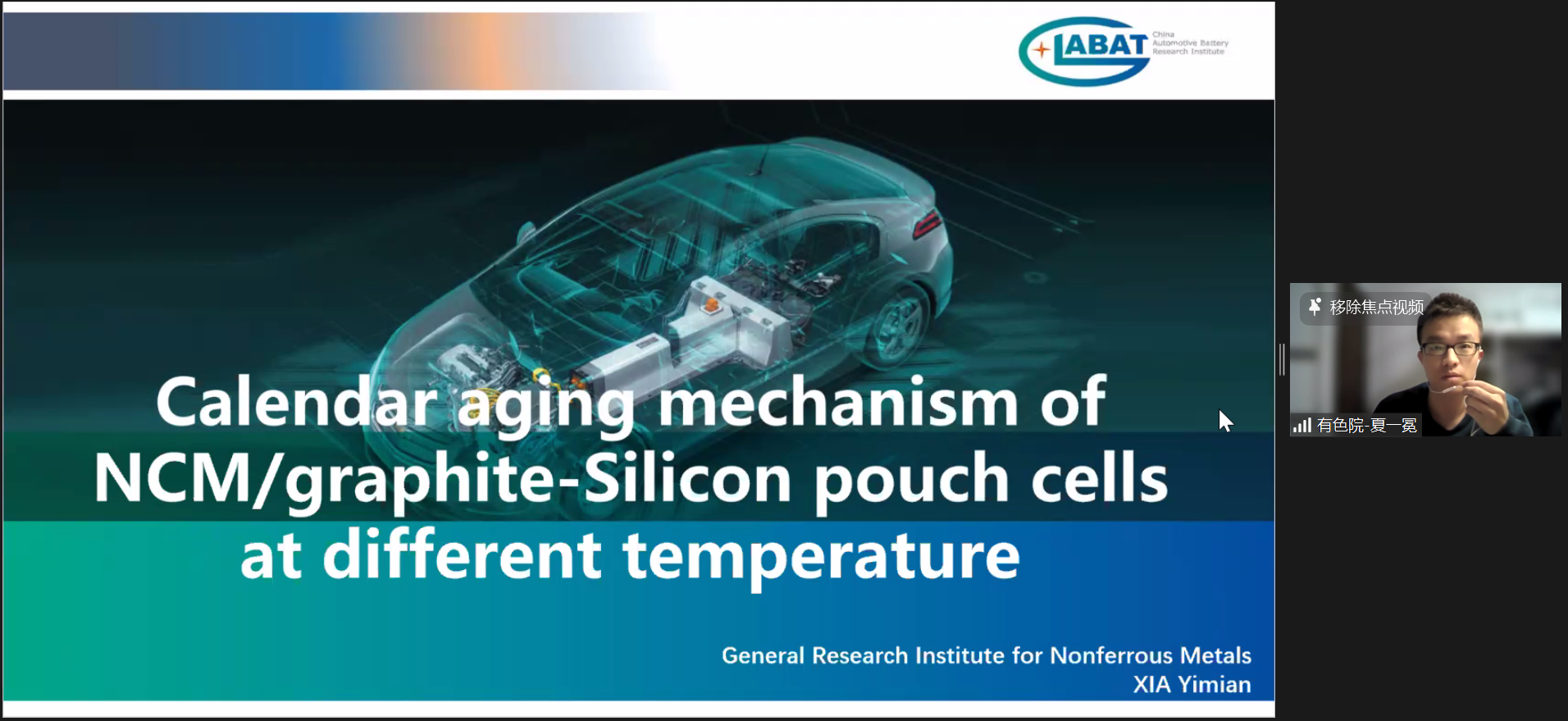 Oral speaker2:Xia Yimian(GLABAT)
| Speech title: Effects of charging protocol on the cycling performance of Li-rich layered oxide/Graphite-SiOx pouch-type batteries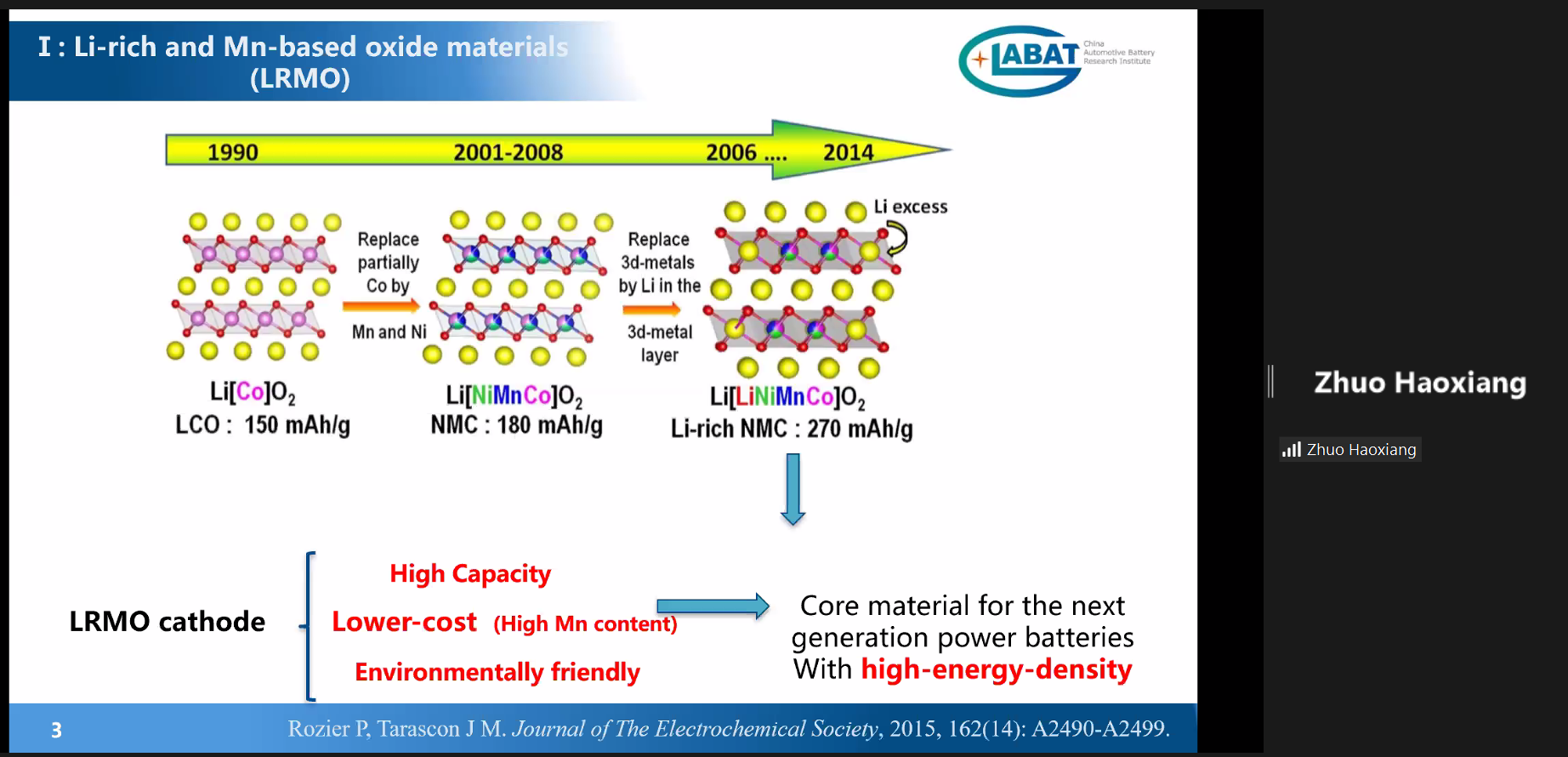 Oral speaker3:Zhuo Haoxiang(GLABAT)
| Speech title:Impact of local structure on reaction mechanism for Li-rich and Mn-based oxide cathode materials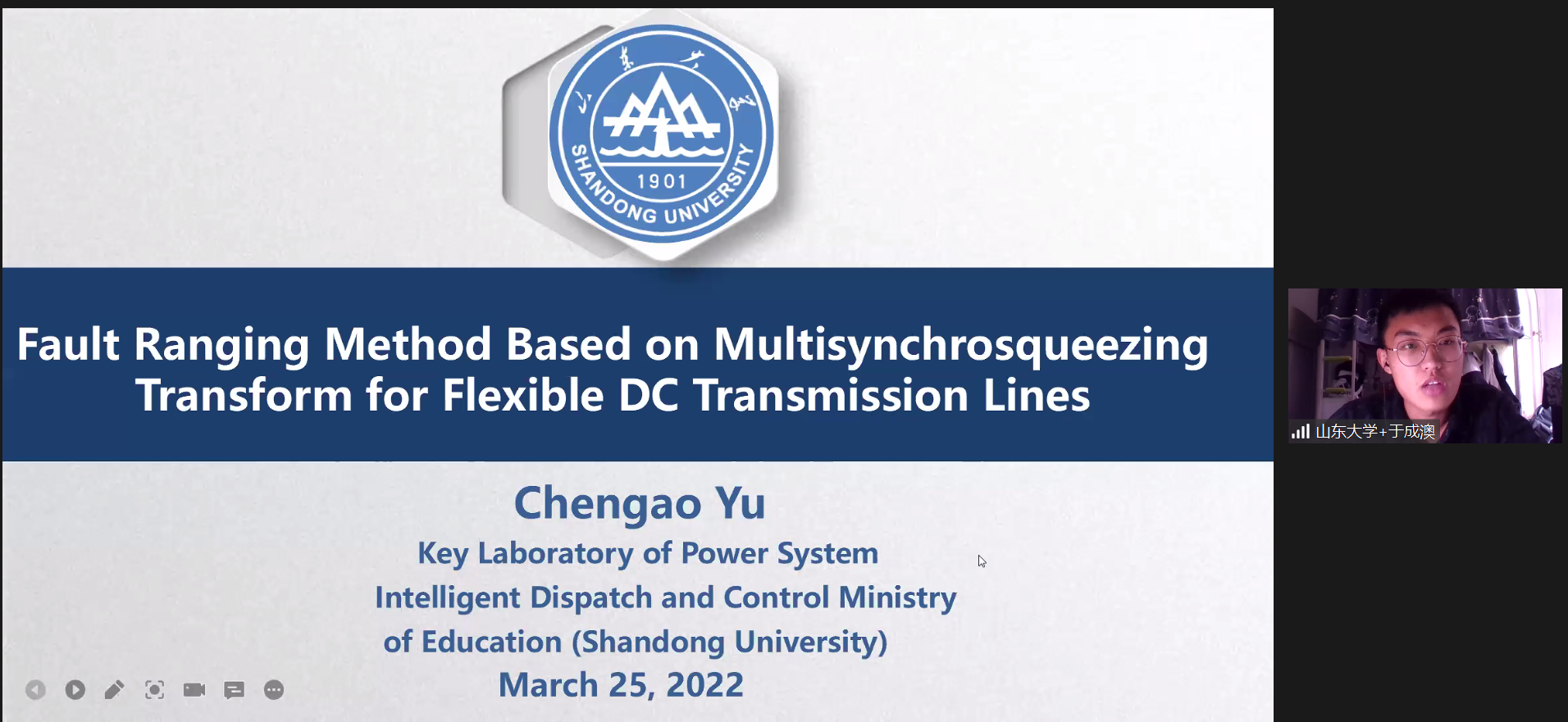 Oral speaker4:Chengao Yu (Shandong University)
| Speech title:Fault Ranging Method Based on Multisynchrosqueezing Transform for Flexible DC Transmission Lines

Oral speaker5:Zhao Liu(Shandong University)
| Speech title:Research on Pilot Protection of Active Distribution Network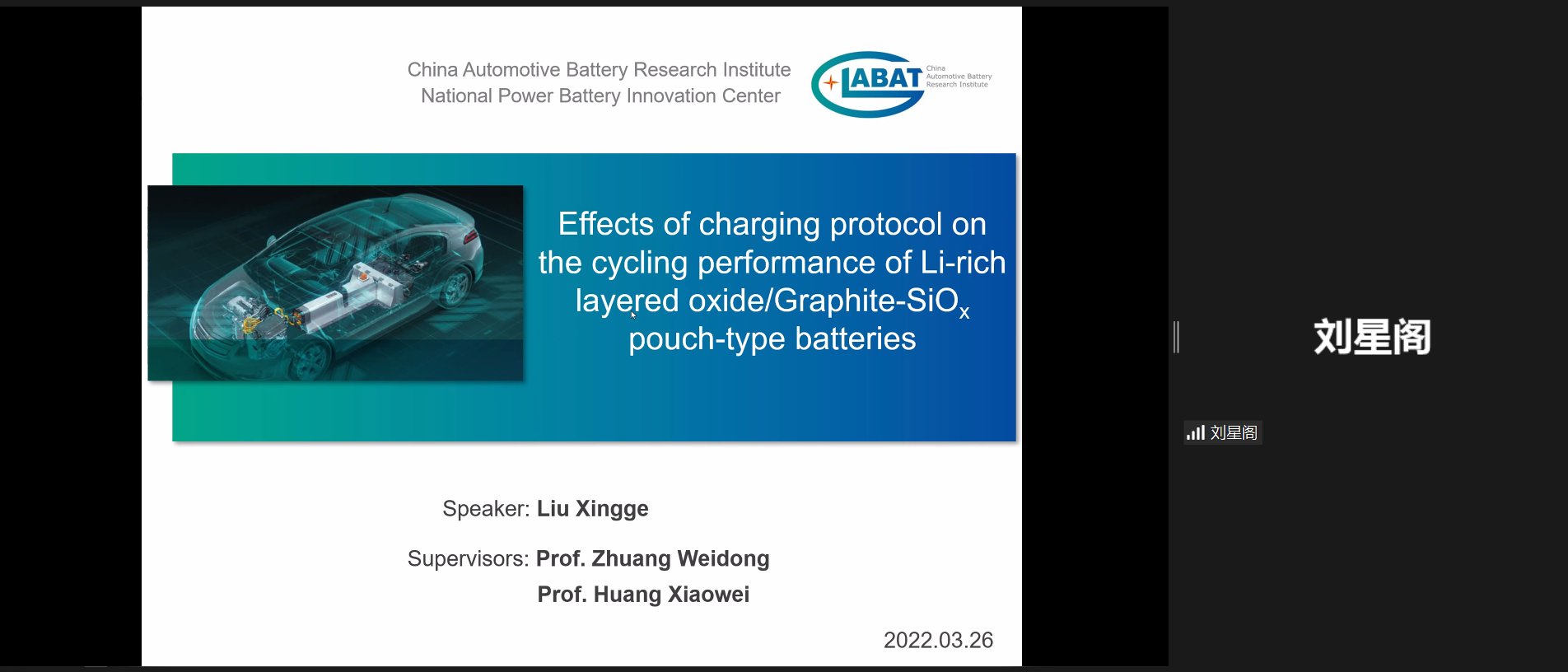 Oral speaker6:Liu Xingge (GLABAT)
| Speech title:Understanding the benefits of higher upper cutoff voltage on the cycling performance of Li-rich layered oxide/graphite SiOx pouch-type batteries.
Focus 3: Group photo of all
After the report of the first keynote speaker, all participants took online group photos, which was very lively.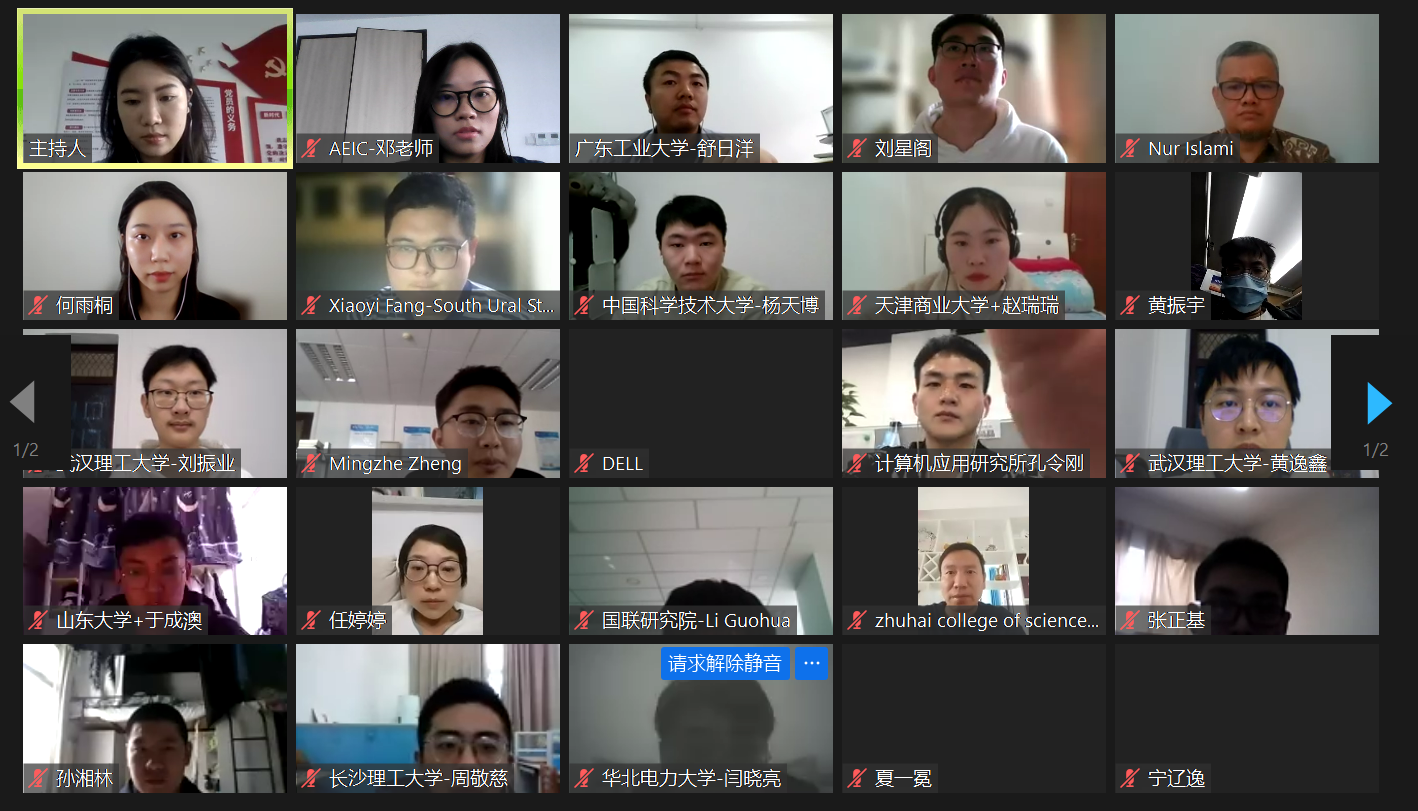 At 17:00 p.m., the meeting was successfully concluded. Aeic academic exchange center will continue to build a broader exchange and cooperation platform through rich academic exchange activities, exchange cooperation for win-win results, and jointly promote the development of machine learning, big data, business intelligence and other fields.