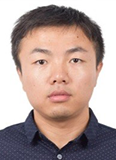 Associate Prof. Riyang Shu
Guangdong University of Technology
Riyang Shu received his BSc degree from the Dalian University of Technology (2012) and his PhD degree from the Guangzhou Institute of Energy Conversion, Chinese Academy of Sciences, under the supervision of Prof. Longlong Ma (2017). Afterwards, he joined the Guangdong University of Technology as a lecturer and was appointed as an Associate Professor in 2018. He was a visiting scholar in Prof. Ning Yan's Group at the National University of Singapore from June to December 2018. His research focuses on the catalytic conversion of renewable biomasses into fuels and chemicals.
Research Areas: Biomass energy, Hydrogen energy
Keynote Speakers are being updated!